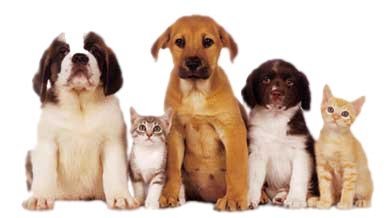 Pet ownership has tripled
since the 1970's with an estimated 83.3 million owned dogs and 95.6 million owned cats. Pet ownership has been on the rise due to several factors such as animal abuse awareness campaigns and the promotion of "no-kill" shelters. Pet ownership has been linked to
a healthier lifestyle
by easing loneliness, reducing stress, anxiety and depression, and promotes social interaction and exercise.
Pet ownership and the amount spent on animals each year continues to increase, even despite hard economic times. It's projected that pet owners will spend a total of $60.59 billion in pet expenses this year. The largest categories of projected spending for 2015 on our pets include:
That's a lot of change that Americans are shelling out for their pets. What's even more of an anomaly is how American's are paying for these expenses. It's impossible to predict when Fido is going to get ill or have an accident. It's hard enough to create an emergency plan for your own life's emergencies, but what do we do when that emergency is our furry friend?
Veterinary Financing
Setting up a payment plan with the vet is one option, but is fast disappearing. Some veterinarians offer flexibility only to longtime clients, while others do not offer payment plans at all. Vet clinics that used to offer financing options have since refused the option due to lack of repayment for medical bills.
That forces pet owners to find alternative options when their pet needs emergent medical care.
Read the full article at: http://www.huffingtonpost.com